Find more than just cider and donuts at these local mills, orchards and farms – enjoy a ton of family fun!
Blake's Orchard & Cider Mill // 17985 Armada Center Rd, Armada, MI 48005
An autumn oasis, Blake's has it all, U-Pick apple orchard, pumpkin patch and Christmas trees. Fun and games for kids including a cornfield maze, petting farm, straw mountain and zombie paintball! Blake's offers a farmer's market, nursery and winery all year long.
---
Wiard's Orchards & Country Fair // 5565 Merritt Rd, Ypsilanti, MI 48197
Since 1837, Wiard's has offered an array of fall fun – cider mill, apple and pumpkin u-pick, mini-golf, moon walks and haunted fun for older kids. OPENS: September 10th
---
Blake's South Lyon // 61475 Silver Lake Rd, South Lyon, MI 48178
Hop on the tractor wagon to pick your apples, then pick up some cider and donuts and enjoy kid-friendly fun and games. U-Pick pumpkins, corn maize and more fall favorites. OPEN
---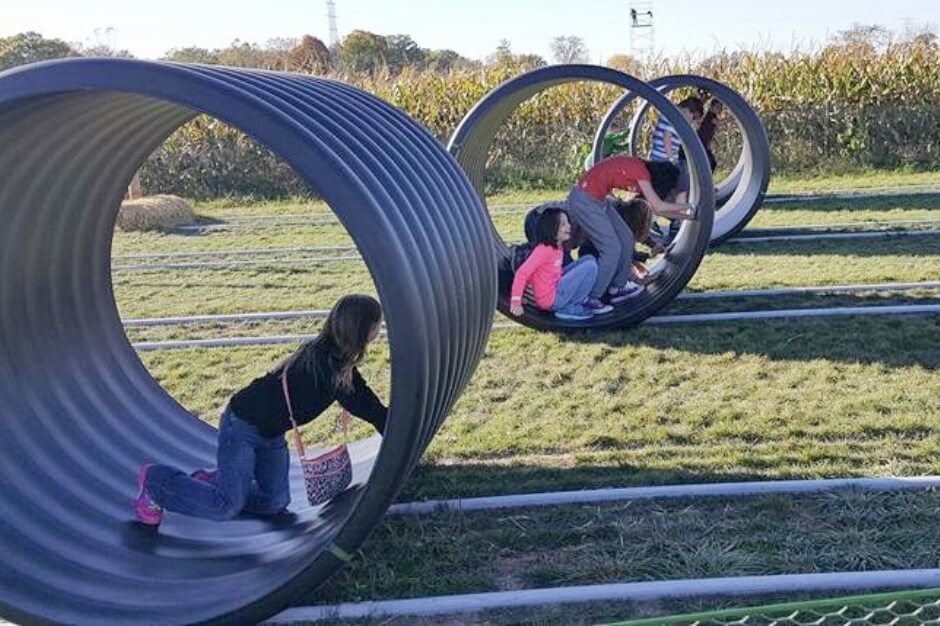 Kackleberry Farm // 6421 North Stony Creek Rd, Monroe, MI 48162
Enjoy cider, donuts and autumn fun and games at Kackleberry Farms. There are jumping pillows, pig races, barrel trains, grain rain, hayrides, corn mazes, pumpkin patch and more.
---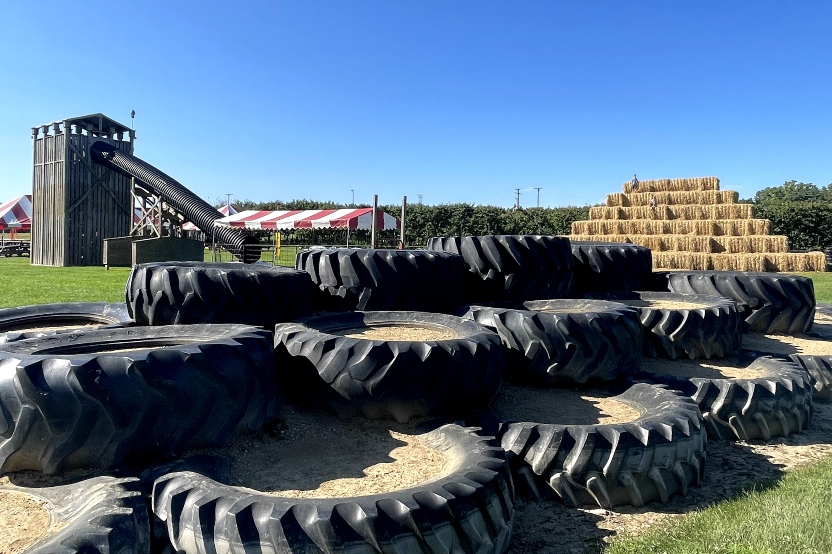 Westview Orchards and Adventure Farm // 65075 Van Dyke, Washington, MI 48095
U-Pick apples and pumpkins, you can also play on a three acre play ground and pet some farm animals.
---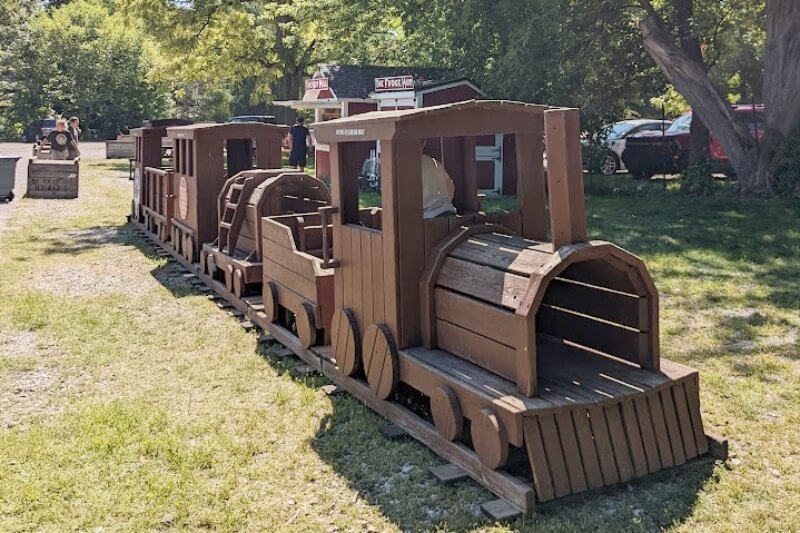 Parmenter's Northville Cider Mill // 714 Baseline Rd, Northville, MI 48167
Parmenter's offers fresh cider, donuts and other fall favorites (including pumpkins). Parent bonus – Parmenter's operates Northville Winery & Brewing Co. across the parking lot with beer, wine, hard cider and live music.
---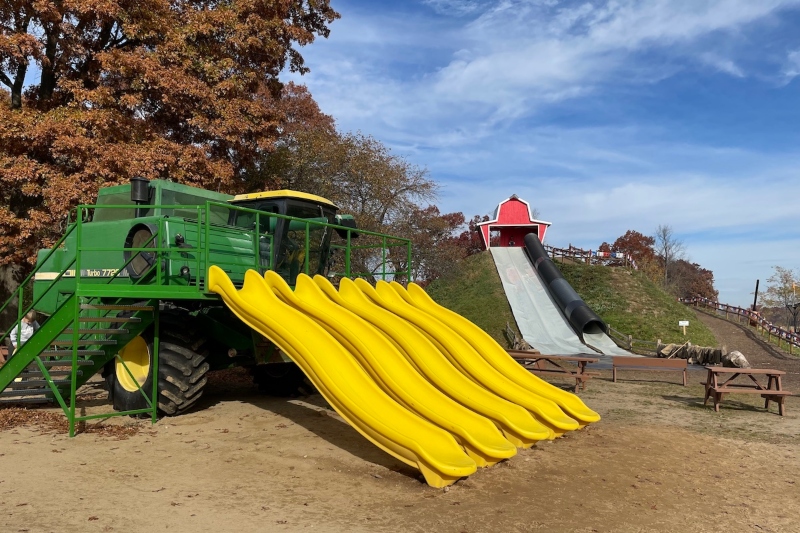 ---
Long Family Orchard & Farm // 1540 E Commerce Road, Commerce Township 48382
From play structures (for bigs and littles), apple cannons, John Deere slides, animals to pet and so much more…not to mention, amazing cider & donuts – Long Family Orchard & Farm is well worth a Fall visit!
---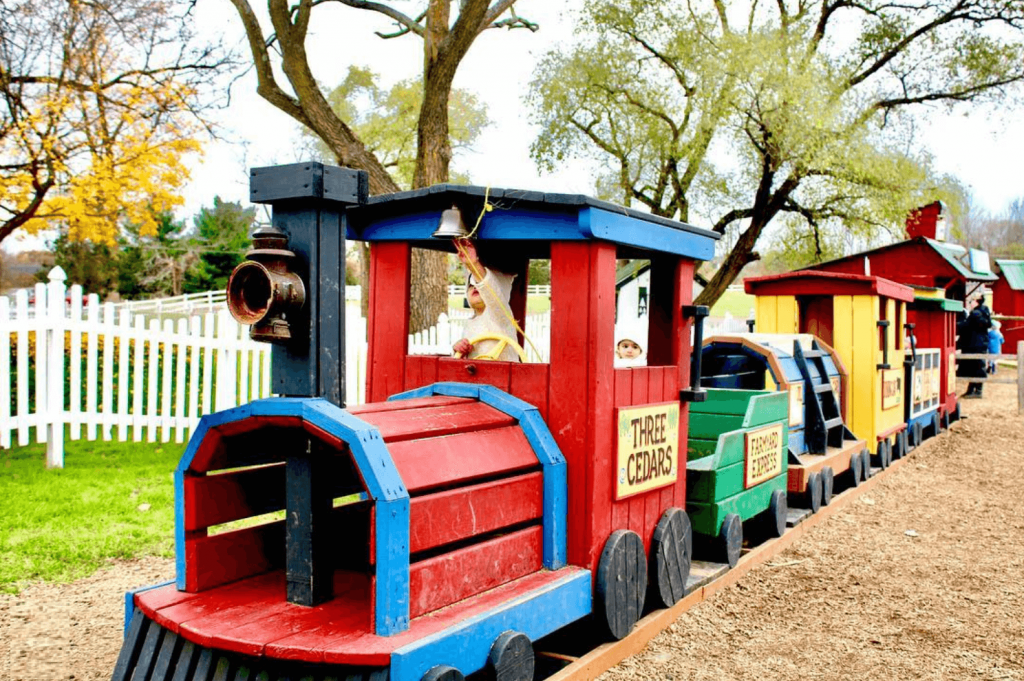 Three Cedars Cider Mill // 7897 W 6 Mile Rd, Northville, MI 48168
With train rides, hayrides, and a Barn Yard Playland, don't forget to get the cider and donuts!
Photo credit: Facebook