When you live in the Great Lakes State, there's no shortage of sandy beaches, but most of them require a drive – here are local beaches you can visit in Metro Detroit on those hot summer days!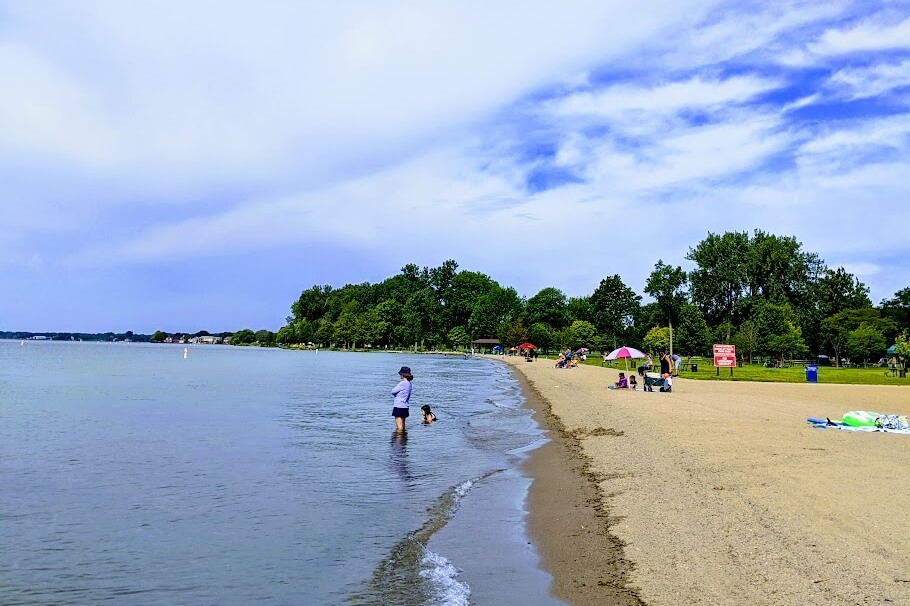 Lake St. Clair Metropark (Harrison Township)
31300 Metro Parkway, Harrison Township, MI 48045
A truly sandy beach with clear water and skyline. You don't have to go far to feel like you're on vacation. You can also change it up and use the pool or splash pad.
---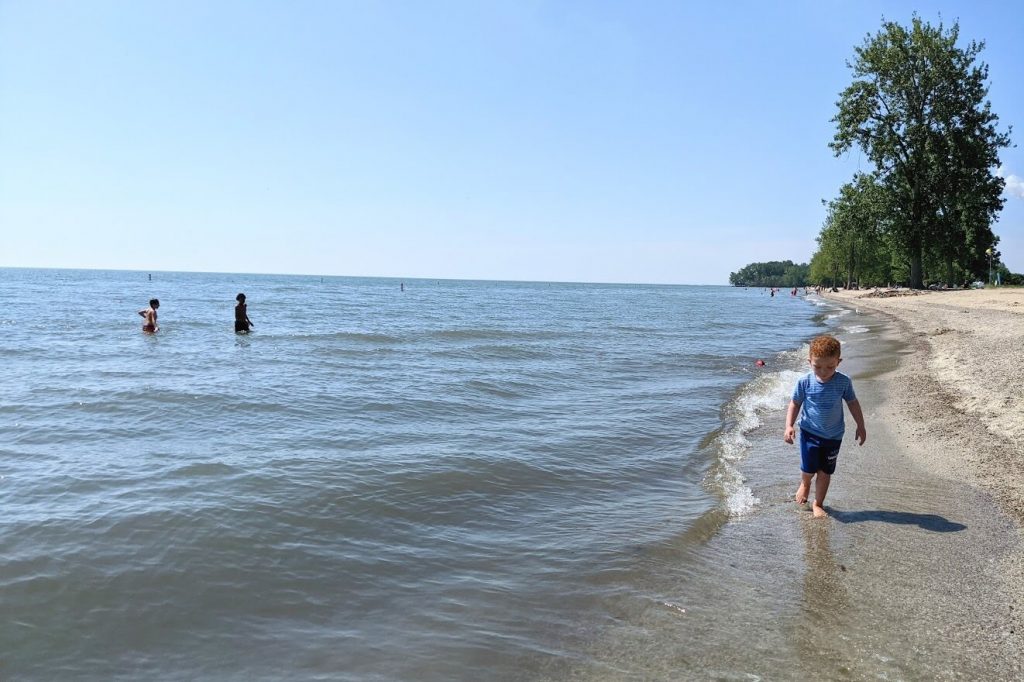 Sterling State Park Beach (Monroe)
2800 State Park Rd, Monroe, MI 48162
When you want the Great Lakes, this one is close. The sand can be a little rocky and the skyline isn't the most picturesque, but there's something about the calming waves of Lake Erie on a summer morning that's fun and beautiful for all.
---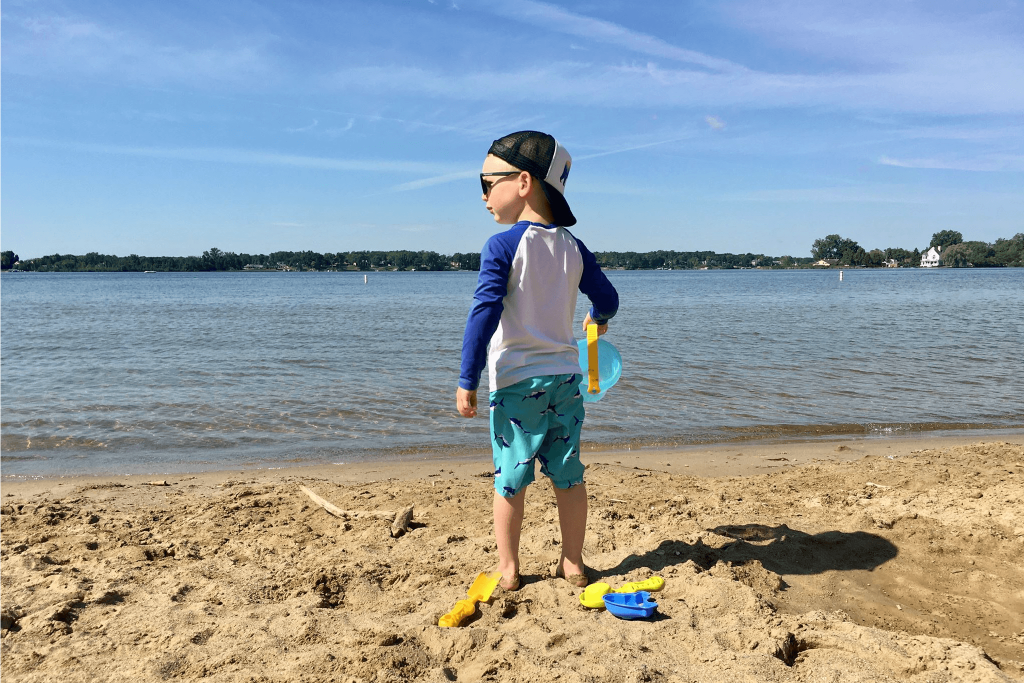 Dodge #4 State Park Beach (Waterford)
4250 Parkway Drive, Waterford MI, 48327
There are a lot of inland lakes to visit, but Dodge Park #4 is our favorite – offering good sand, clean water, and a long shoreline.
---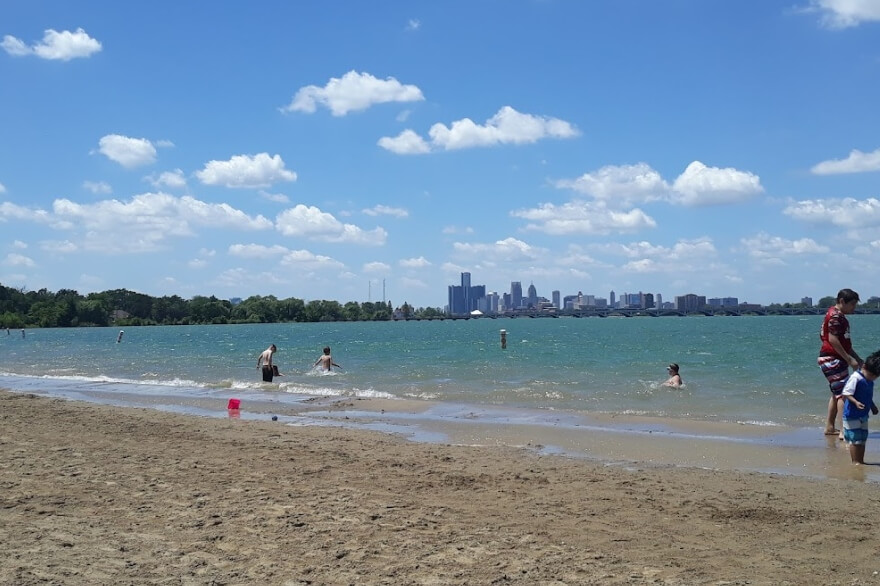 2 Inselruhe Ave, Detroit, MI 48207
There's no better beach view than the city skyline. Watch the boats go by and make a splash in the Detroit River. While you're on Belle Isle you can also enjoy visits to the Aquarium, Conservatory, Nature Center and Great Lakes Museum.
---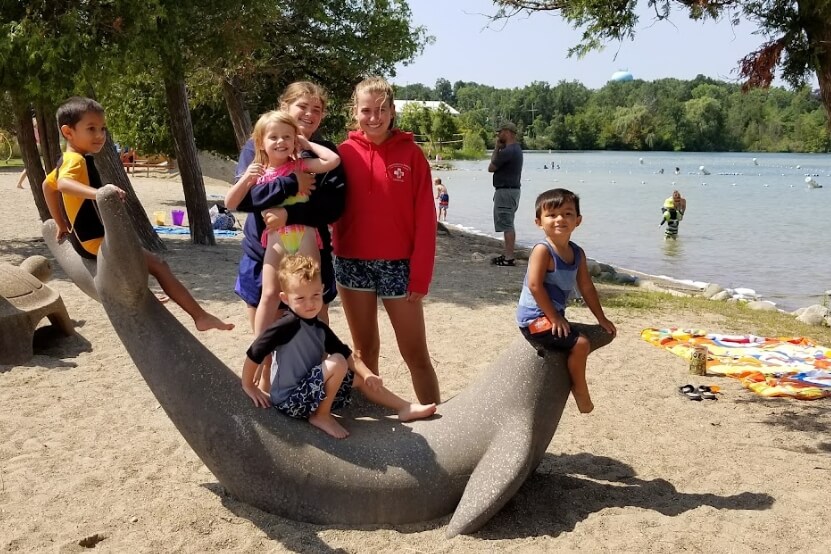 350 White Lake Rd, Village of Clarkston, MI 48346
Relax and enjoy Deer Lake Beach. Please note, in 2020 there will be no life guard on duty or planned programming.
---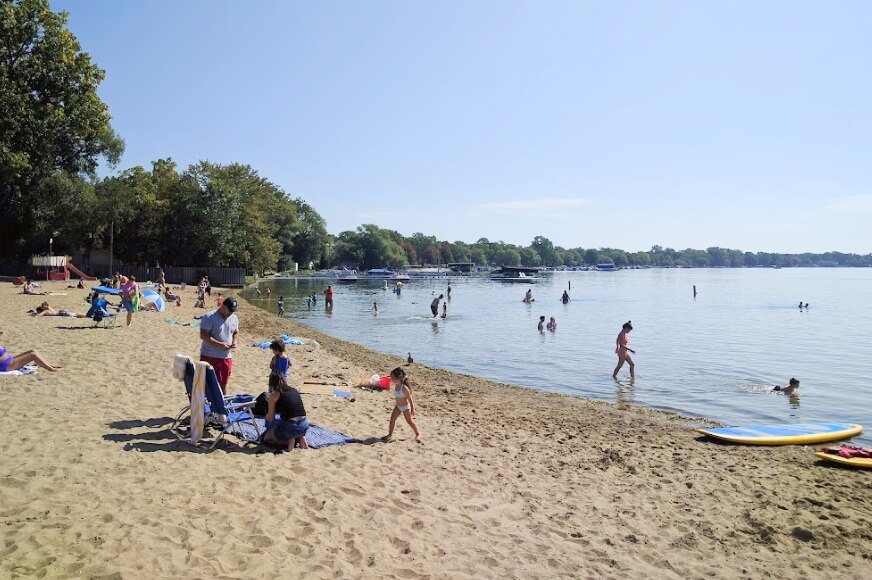 239 E Walled Lake Dr, Walled Lake, MI 48390
A little beach that makes you feel like you're up north. The kids will love climbing on the boat themed playground.
---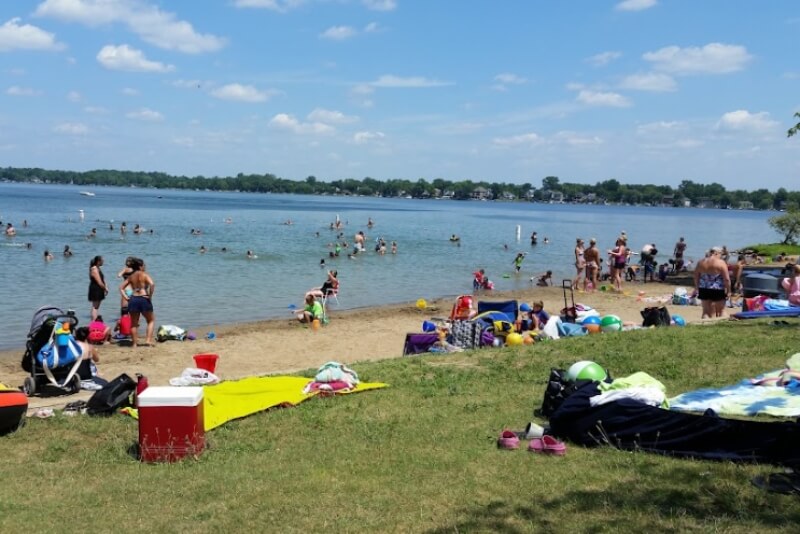 601 S Lake Dr Novi, MI 48377
Lakeshore is the perfect family beach. There's a small sand line, so you don't have to walk far, but the kids can still play. The water is shallow for several feet, providing a safer space for kids to play while parents simply wade wearing shorts or sit back and watch.
---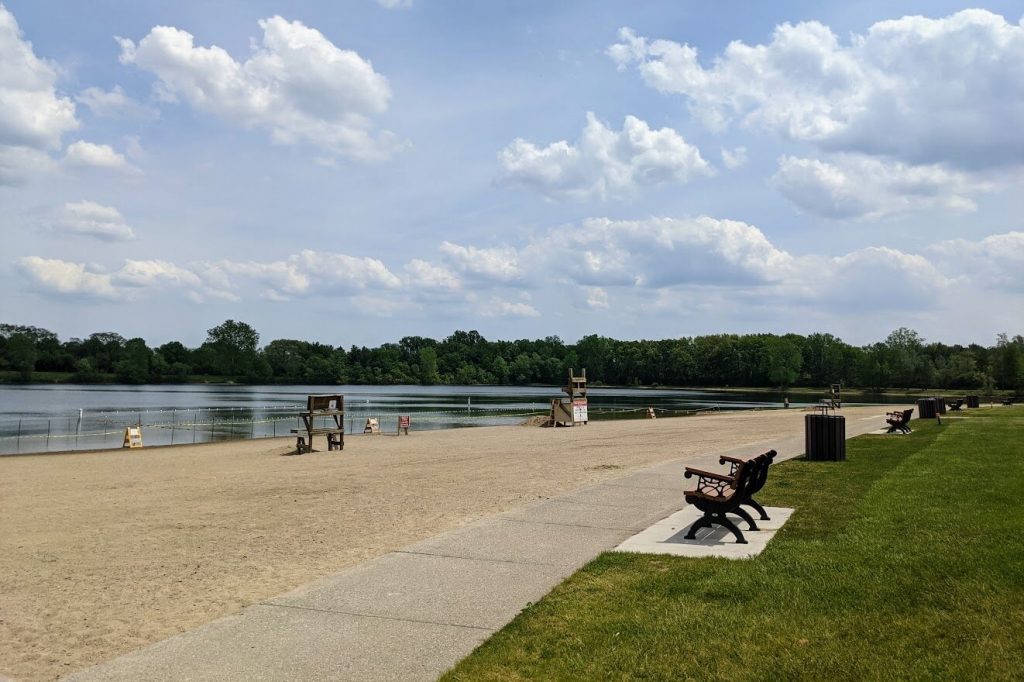 Thelma Spencer Beach (Rochester)
3701 John R Rd, Rochester Hills, MI 48307
Thelma Spencer Beach has a 38 acre lake for swimming and boating. Kids can play at the playground or walk the nature paths. Vehicle admission is $10 for residents and $5 for non-residents.
---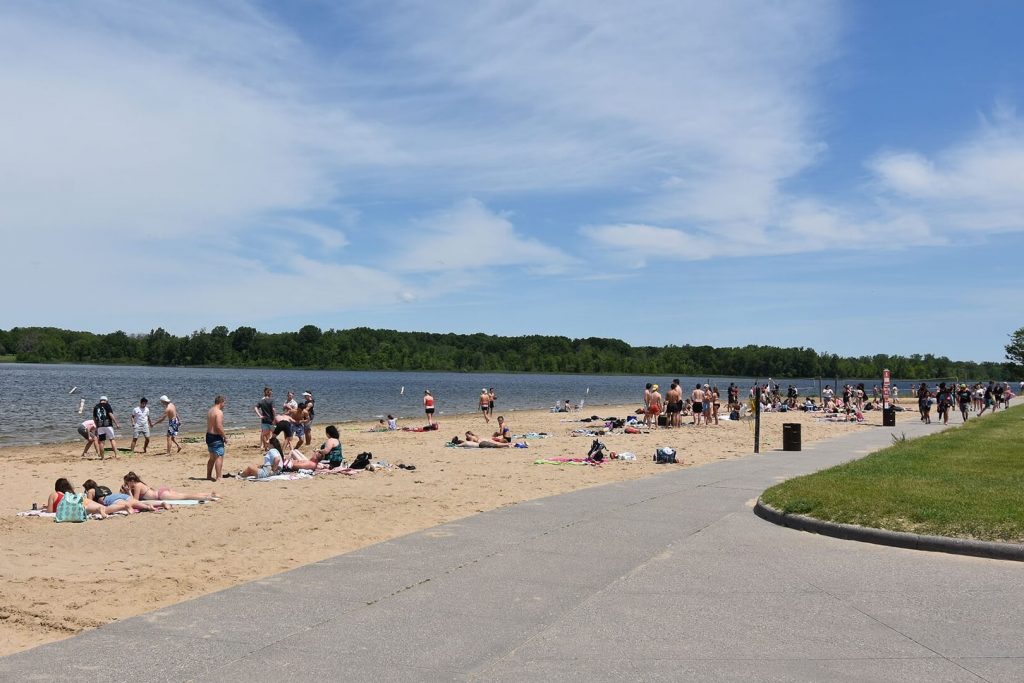 Stony Creek Metropark (Shelby Township)
4300 Main Park Dr, Shelby Township, MI 48316
Enjoy a summer day in the water at Baypoint Beach or Eastwood Beach at Stony Creek Metropark. At Eastwood Beach you can also enjoy the 50-foot tall 230-foot long Quadzilla Slide. This massive four-lane inflatable water slide is a great way to bring a little extra thrill to your beach day. Riders must be at least 42 inches tall.
---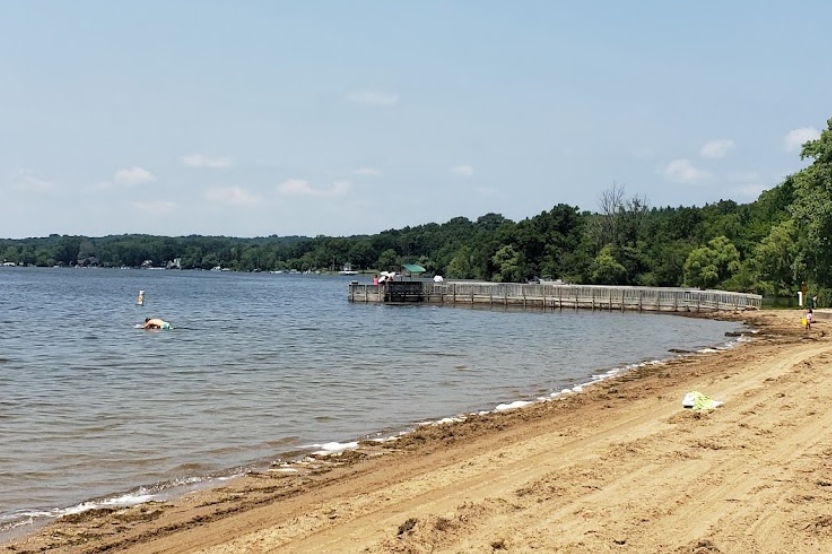 Pontiac Lake Recreation Area (Waterford)
7800 Gale Road, Waterford MI, 48327
Pontiac Lake has the longest beach in southeast Michigan at just over half a mile. Go for a swim, stroll the boardwalk and have some fun.
---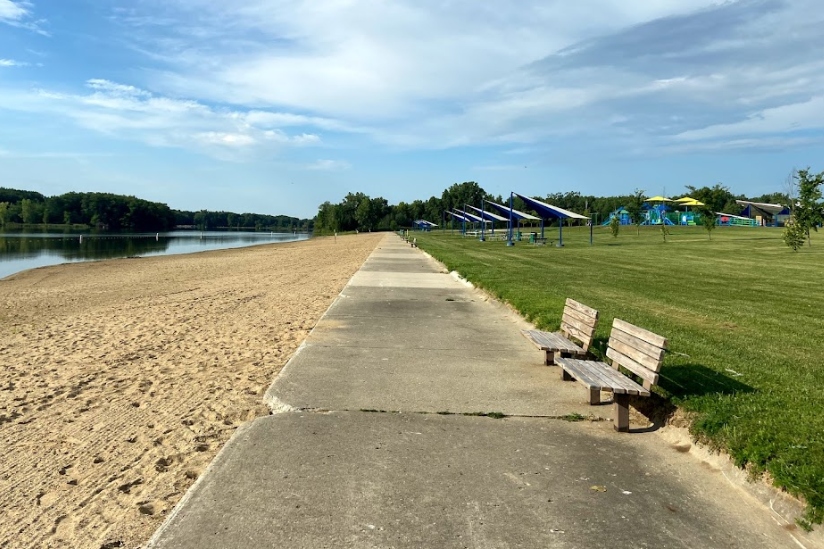 5500 N Bray Rd, Flint, MI 48505
Lakeside Park along the Flint River Bike Path features a sandy beach, a splash pad and large playground.
---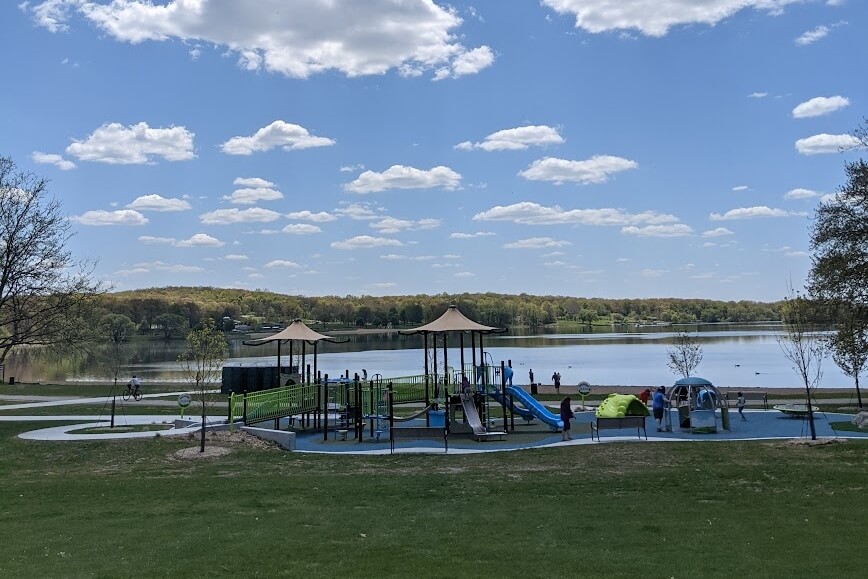 Martindale Beach @ Kensington Metro Park (Milford)
4570 Huron River Pkwy, Milford, MI 48380
There's no lifegaurd at Martindale Beach but it's still fun to splash around Kent Lake. The sandy shore is also next to monitored 240-foot twisted water slides and a large Splash n' Blast spray park. There's no shortage of splash parks in Metro Detroit, here's a guide to find one near you!
---
Beach Essentials: Don't forget to add these items to your packing list
Photo credit: Kensington Metropark
SHARE THIS: