You read about bear hunts, sing about Old McDonald and watch Finding Nemo more times than you can count. Now here's your opportunity to get out and let your littles experience their favorite animals in person.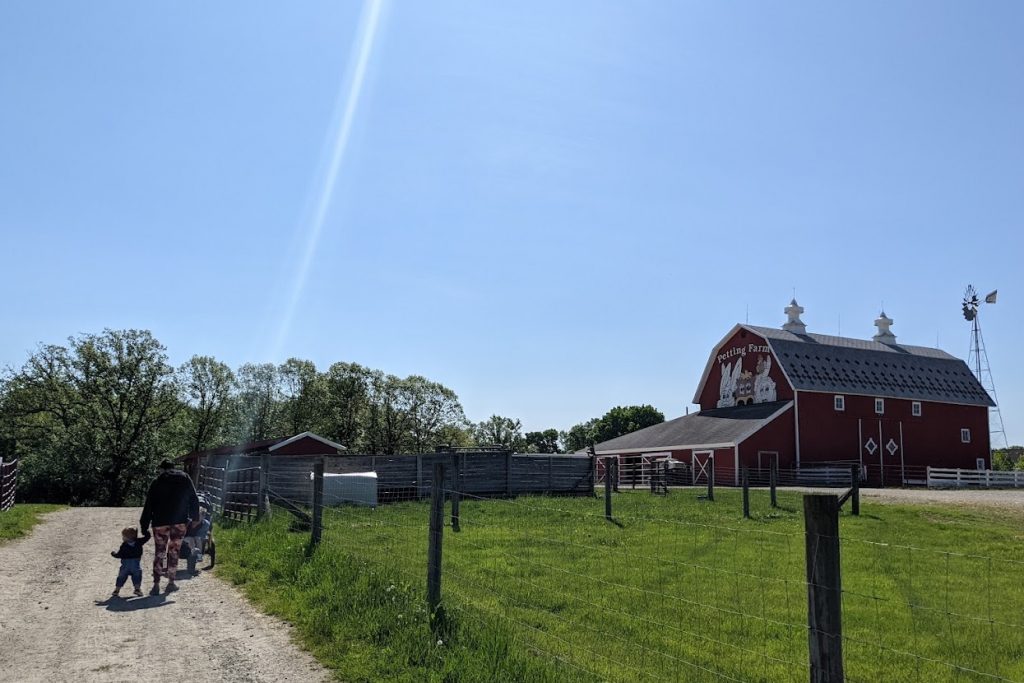 Domino Farms (Ann Arbor)
Domino Farms is a great place for families looking to visit barn animals such as cows, chickens, pigs and goats. It's also fun for train lovers who can climb aboard and explore a caboose.
---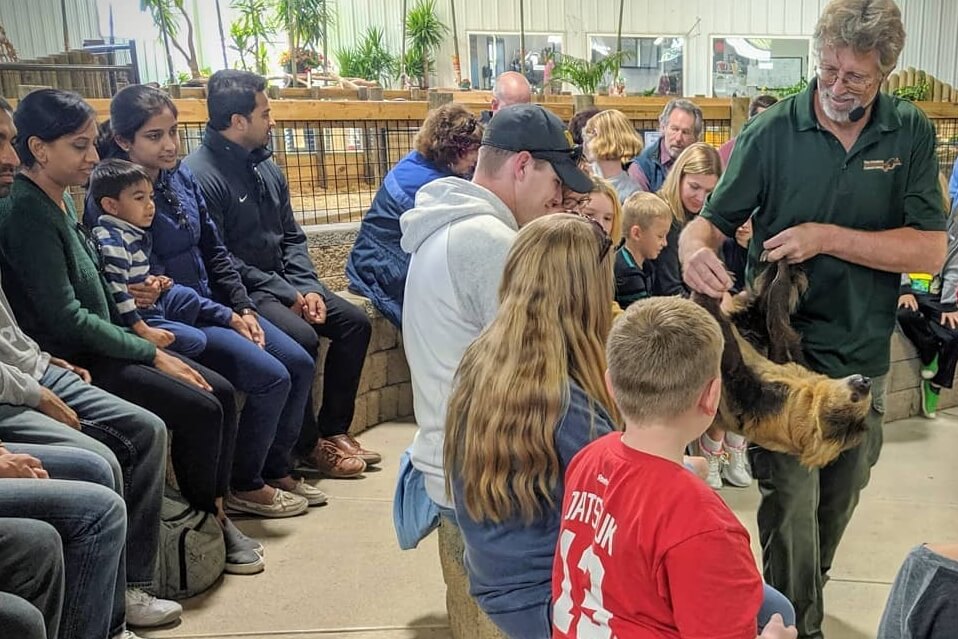 The Creature Conservatory (Ann Arbor)
The Creature Conservancy is an up close and personal "hands-on zoo" that offers public tours, demonstrations and educational events.
---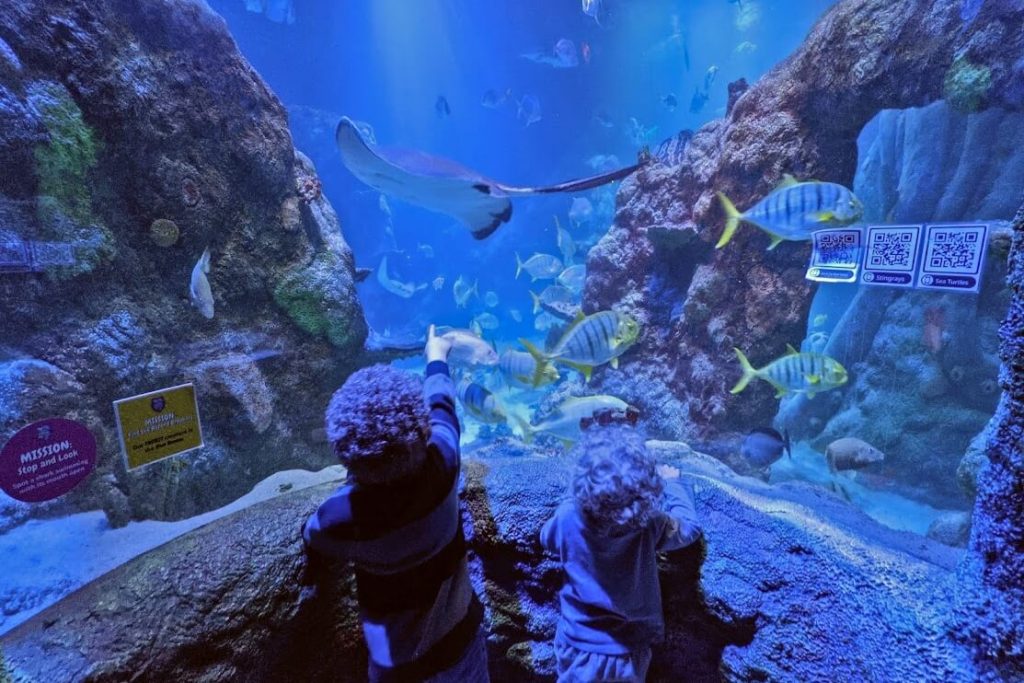 Sea Life (Auburn Hills)
SEA LIFE Michigan Aquarium, a premier family-friendly attraction with a focus on interactive fun! Over 5,000 creatures, huge saltwater ocean tank, acrylic underwater viewing tunnel, interactive touch-pool experience and children's soft play area. Enjoy 20% off your visit with a special LittleGuide Detroit offer.
---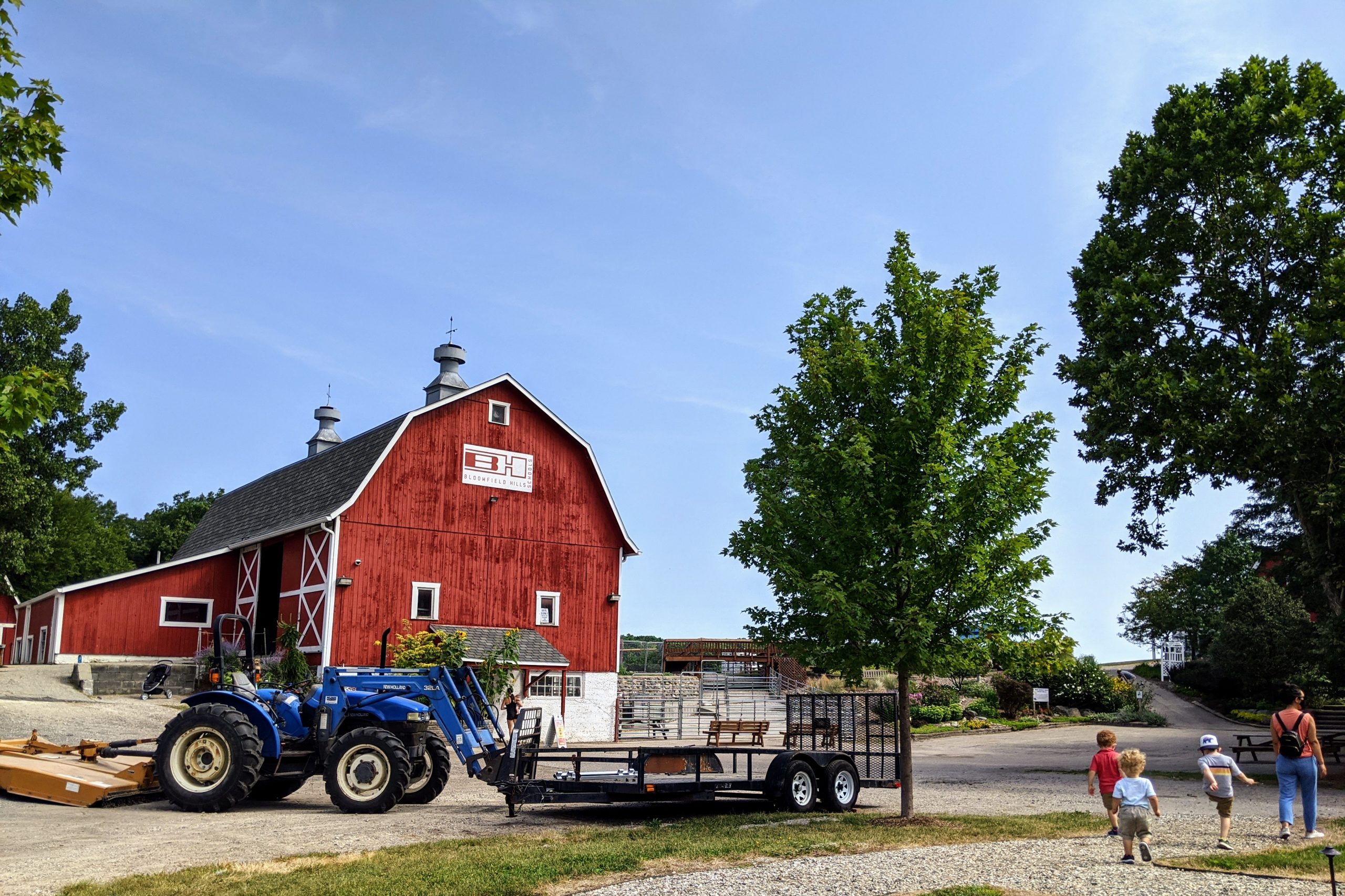 Bowers School Farm (Bloomfield Hills)
Take a trip to Bowers School Farm for hands-on fun. Let your kids carry chickens, brush horses and hold bunnies. Bowers takes the petting farm experience to the next level with unique farm experiences and daily activities.
---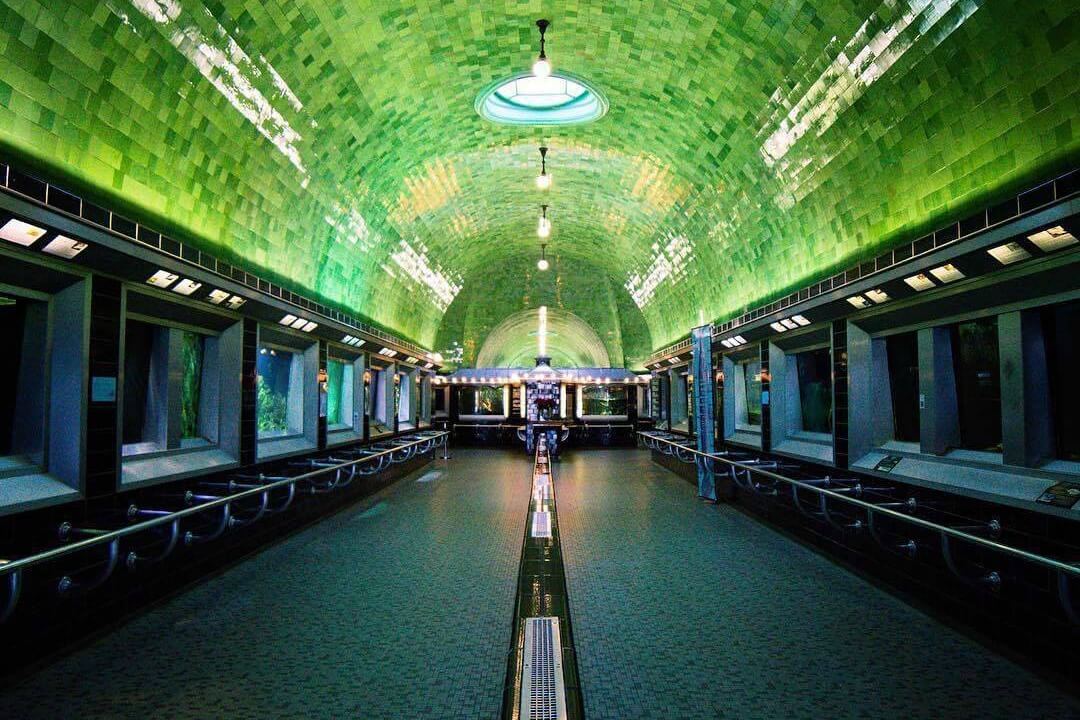 Belle Isle Aquarium (Detroit)
Designed by famed architect, Albert Kahn, the over 100 year old aquarium is the oldest in the county. Although it is relatively small, it is fun and FREE to explore.
---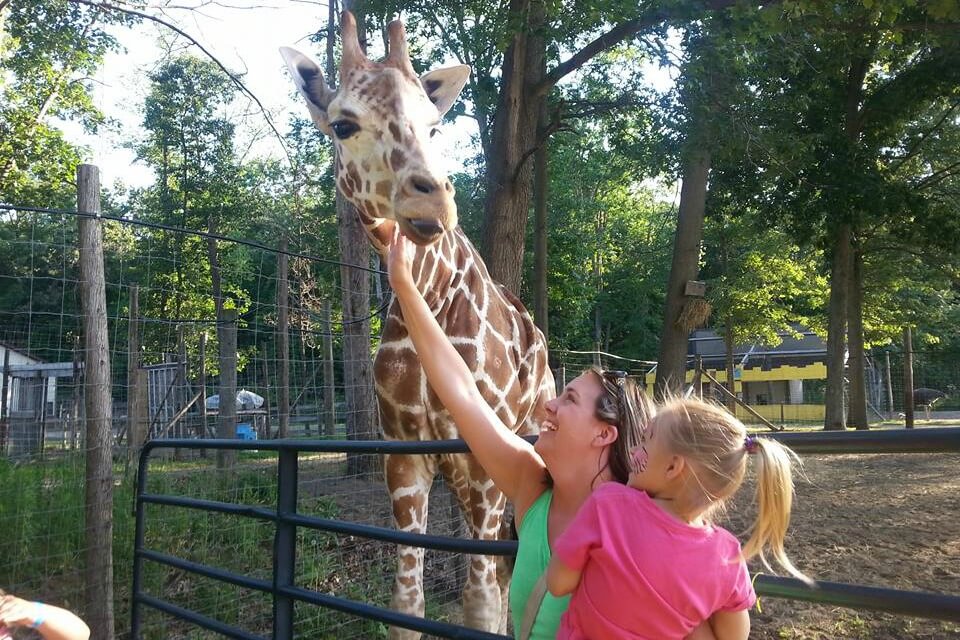 Indian Creek Zoo (Lambertville)
Indian Creek Zoo is a private zoo with plenty of animals to visit and to pet! From sloths, zebras, lemurs, wallabies, giraffe, horses, alligators and more!
---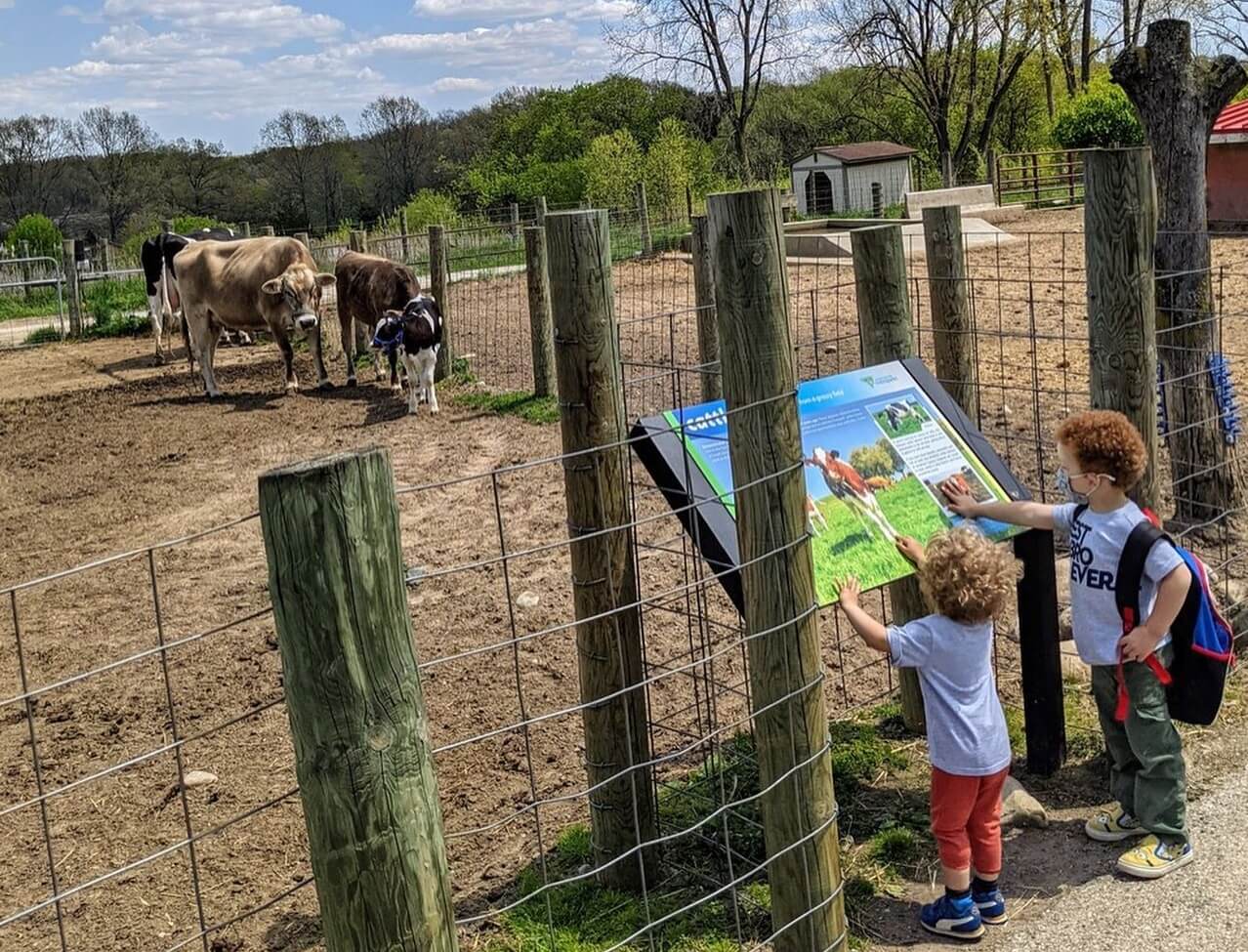 Kensington Farm Center (Milford)
Meet farm animals and get a glimpse of rural life at Kensington Metropark's Farm Center. Take in the sights, smells and sounds of life on the farm and see live farm animals like chickens, sheep, cattle and draft horses. Take a short walk to the riverside where a one-of-a kind "green" building (made exclusively of natural materials), a stone labyrinth, a grass maze and the new early skills area including a blacksmith shop and brick oven can all be found.
---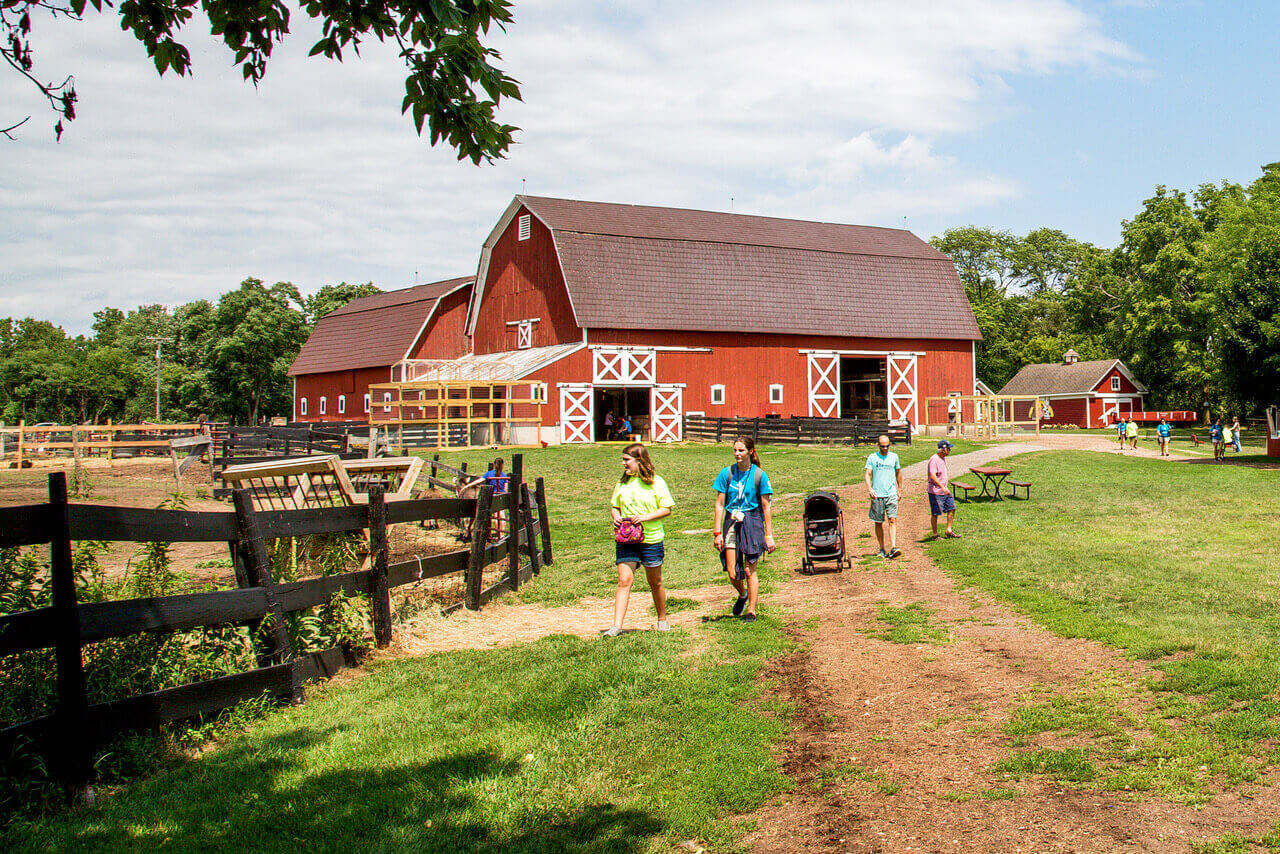 Maybury Farm is the perfect place to visit animals, let the kids run around and participate in seasonal fun. Beginning in March it is open on the weekends to see the animals and Maple Sugaring activities are available later in the month. During the summer, sign up for story time, youth classes or camp.
---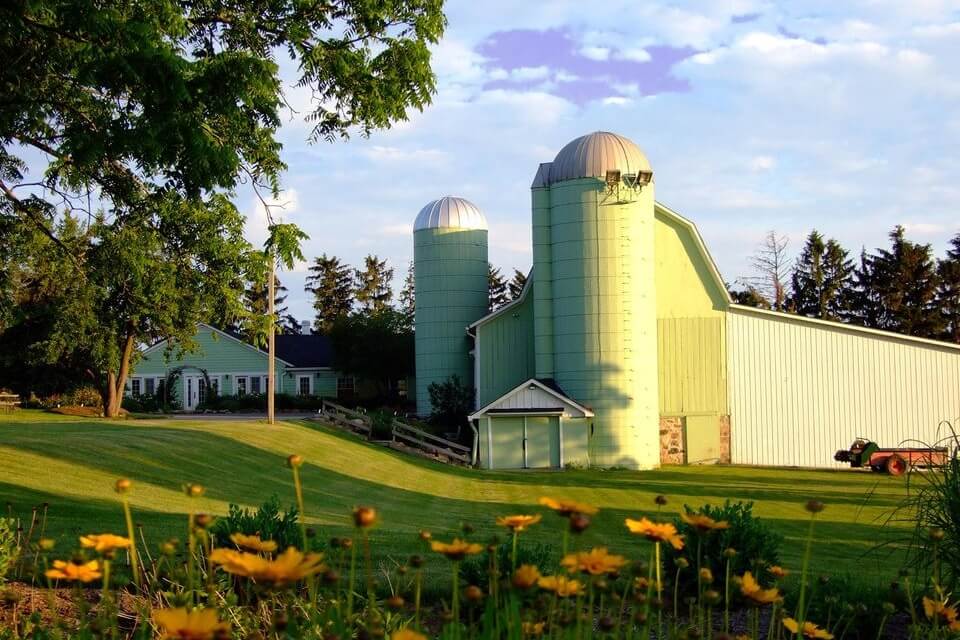 Take a trip to the farm and visit with horses, cows, goats and chickens. Kids will have fun exploring the children's garden that includes an observation desk, maze and water feature. Race up and down the hills and enjoy FREE family fun.
---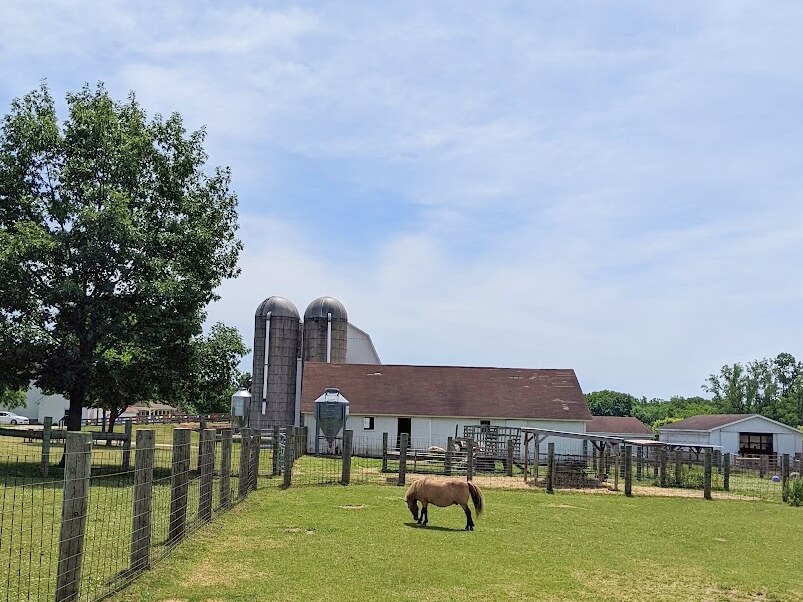 Wolcott Mill Farm Center (Ray)
Wolcott Mill is the only known public farm in the state of Michigan where all six heritage breeds of dairy cow, Ayrshire, Brown Swiss, Guernsey, Jersey, Milking Short Horn, and Holstein, reside year-round. In addition, the farm features a wide variety of other animals, including miniature and draft horses, multiple species of sheep and goats as well as a wide variety of farm fowl. Visit the greenhouse, gardens and playground too!
---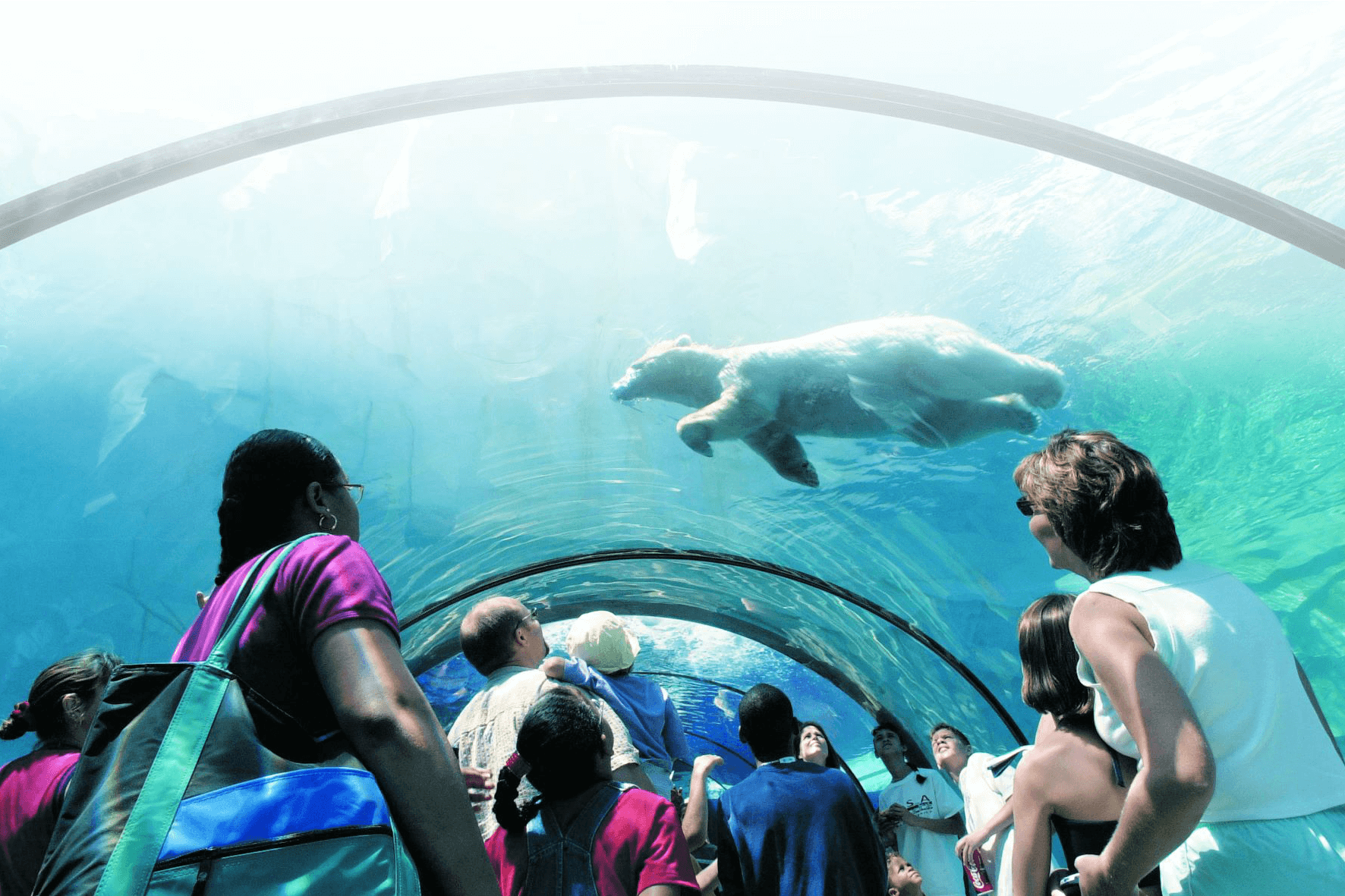 Detroit Zoo (Royal Oak)
The Detroit Zoo has 125 acres of naturalistic habitats for more than 2,000 animals from anteaters to zebras and features award-winning attractions such as the National Amphibian Conservation Center, Great Apes of Harambee and Arctic Ring of Life. The Zoo's newest attraction is the spectacular Polk Penguin Conservation Center, the largest facility for penguins in the world.
---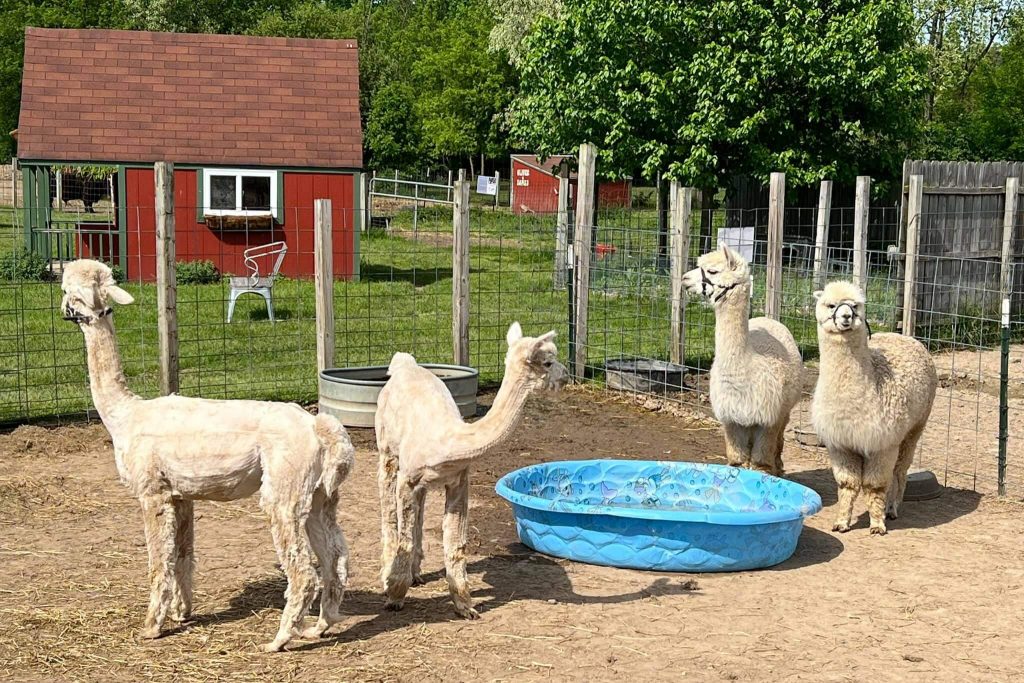 Carousel Acres (South Lyon)
Carousel Acres is a family owned farm that specializes in camps and birthday parties but it is also open to the public for general admission farm visits and pony rides.
---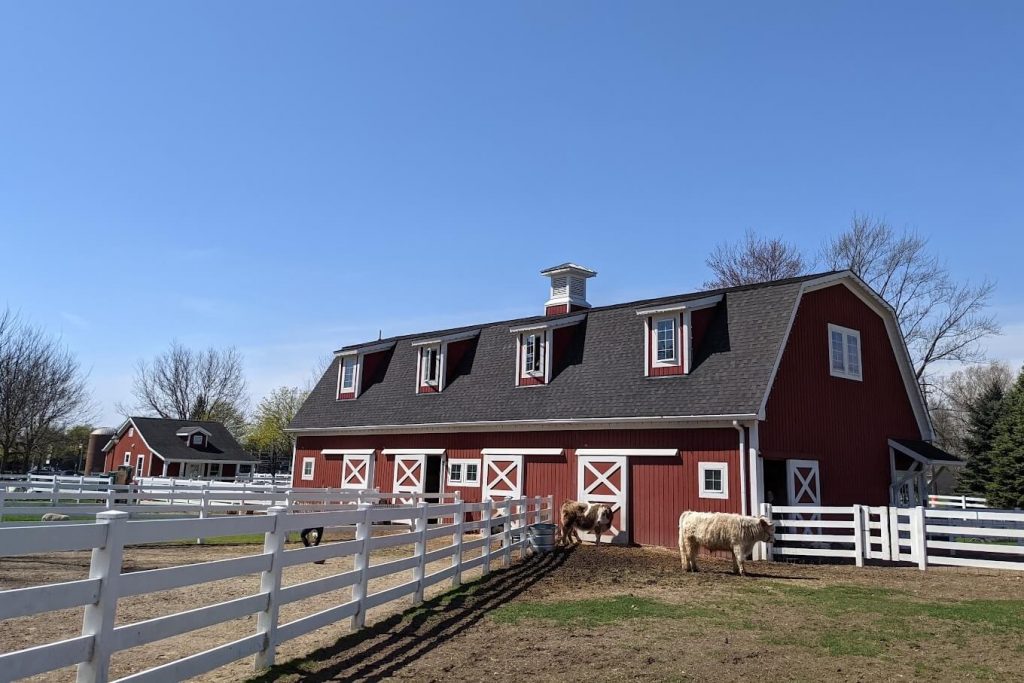 Heritage Park Petting Farm (Taylor)
The Heritage Park Petting Farm offers a hands-on experience for the young or just young at heart in a unique park atmosphere. A knowledgeable staff is on hand to assist and make your visit a memorable one. Children wearing proper footwear (gym shoes or boots) can walk around the stalls of the goats, sheep, and piglets. The farm is open year round, and each season brings interesting changes. The barn is heated to provide warmth for our guests and animals.
---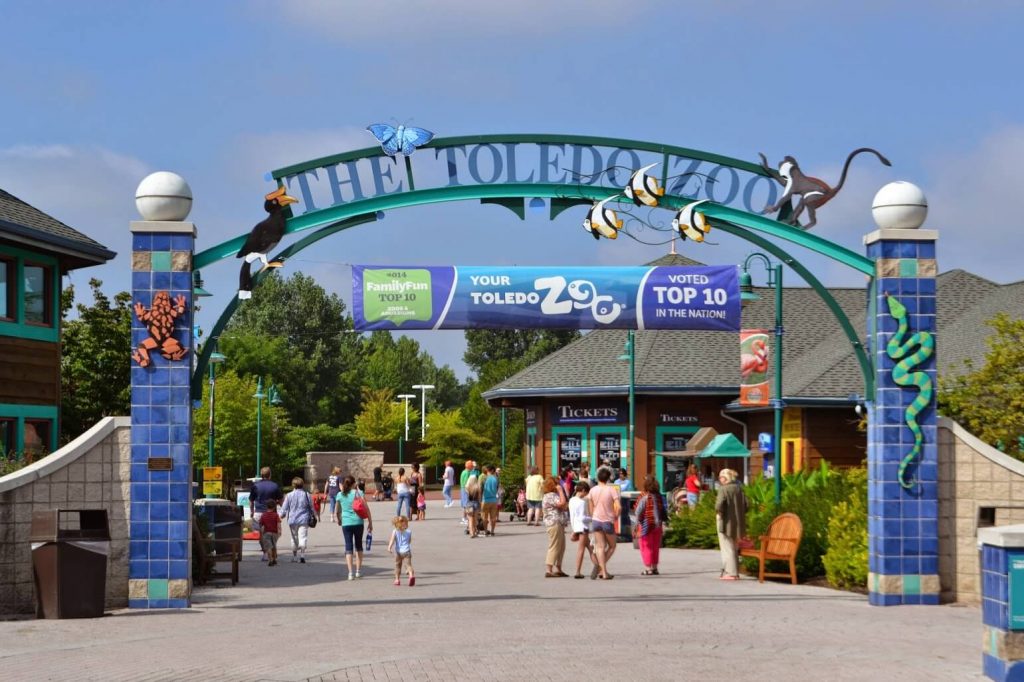 Toledo Zoo & Aquarium (Toledo)
With a more than 10,000 animals, state of the art Aquarium and Natural History Museum, you don't want to pass up a visit to the Toledo Zoo. Not only will your littles have fun visiting with animals they can also make a splash at the Aquarium Adventure Trail, reach new heights at the Aerial Adventure Course and run around the Nature's Neighborhood Playground.
---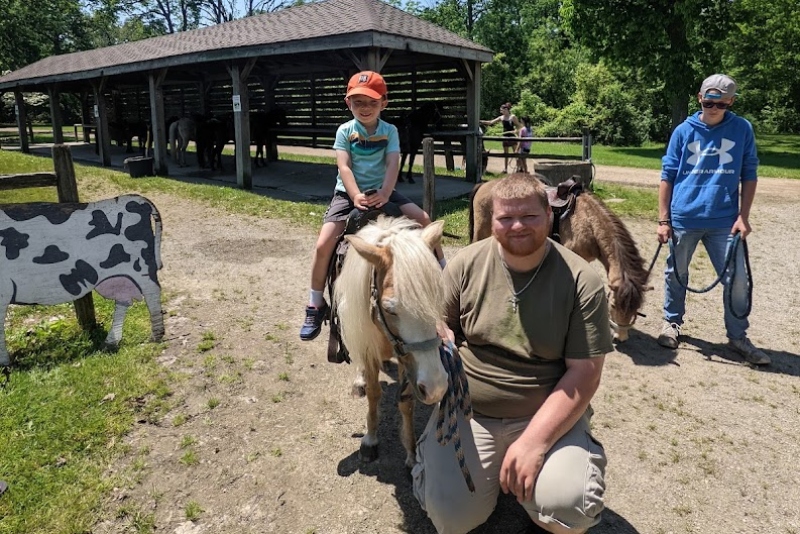 Children's Pony Ranch (Trenton)
The Children's Pony Ranch is open seasonlly at Elizabeth Park in Trenton for pony rides. The cash only establish allows children, 100lbs and less, to ride on a pony that is held by an adult for a 15 minute loop trail walk for $7. Parents/gaurdians can walk next to the horse during the ride. In addition to riding a pony, guests can visit with other animals including donkeys, goats and a llama.
---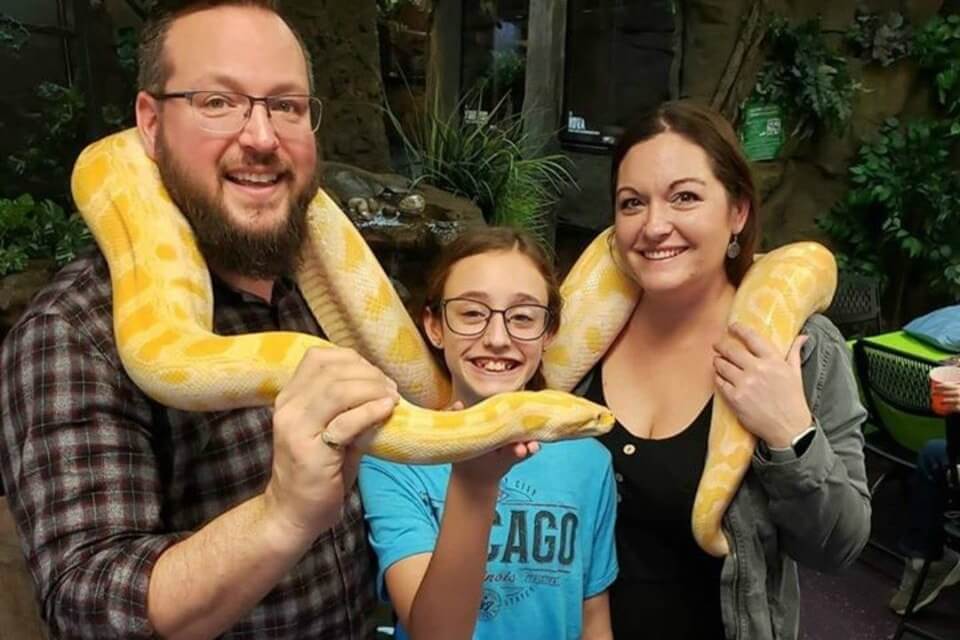 The Reptarium (Utica)
Meet some of the world's rarest reptiles – including a two-headed snake! Hold snakes, lizards, even a baby alligator at the Reptarium. Not only are there reptiles but you can also meet a variety of arachnids, amphibians and SLOTHS!