When you need a change of pace, but don't want to go far – head west and experience Grand Rapids. 
Western Michigan's metropolitan center is a great trip any time of year but when you plan a visit for the Fall, you get to enjoy the larger-than-life ArtPrize. The international art competition, ArtPrize, takes over the city of Grand Rapids from September 15th to October 2nd. Public venues from parks and bridges, to restaurants and office spaces are transformed into artist galleries, pop-up events, dance parties, and family art-making activities the whole family will love!
ArtPrize is just one reason to visit Grand Rapids in the Fall, here are some of our other favorite activities to do while there.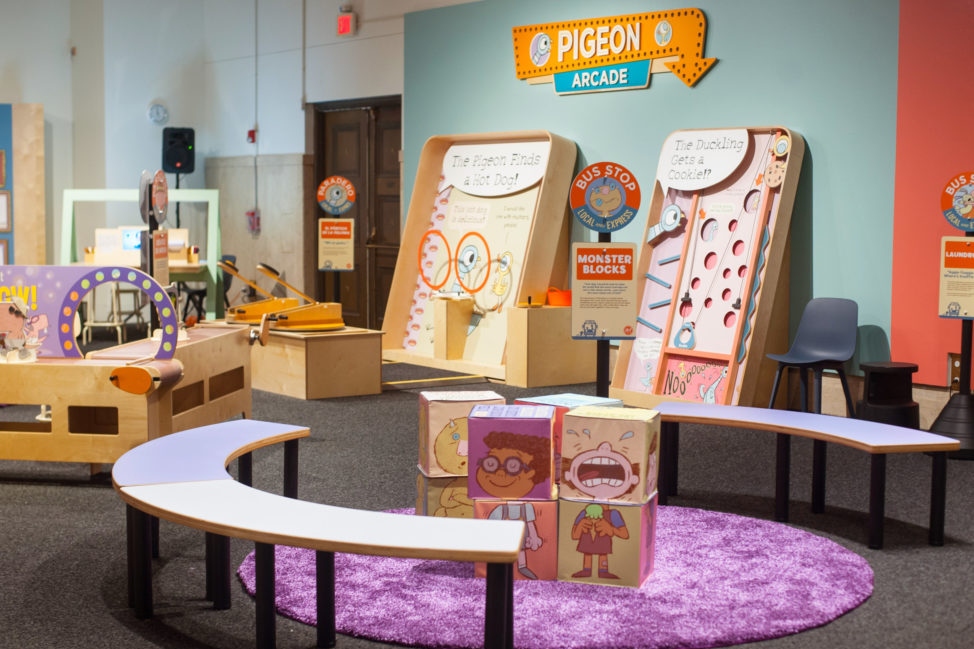 The Pigeon is coming to Grand Rapids Children Museum! Visit the whimsical world of your favorite story book at The Pigeon Comes to Grand Rapids: A Mo Willems Exhibit this Fall. Kids can have hilarious conversations with their favorite characters, make old time animations, try art techniques and play games inspired by the popular books at the temporary exhibit on display from September 2022 to January 2023. In addition to the special exhibition, the Children's Museum is home to a dozen other hands-on activation spaces including Rapid River Farm, The Spin Zone, Train Table and more!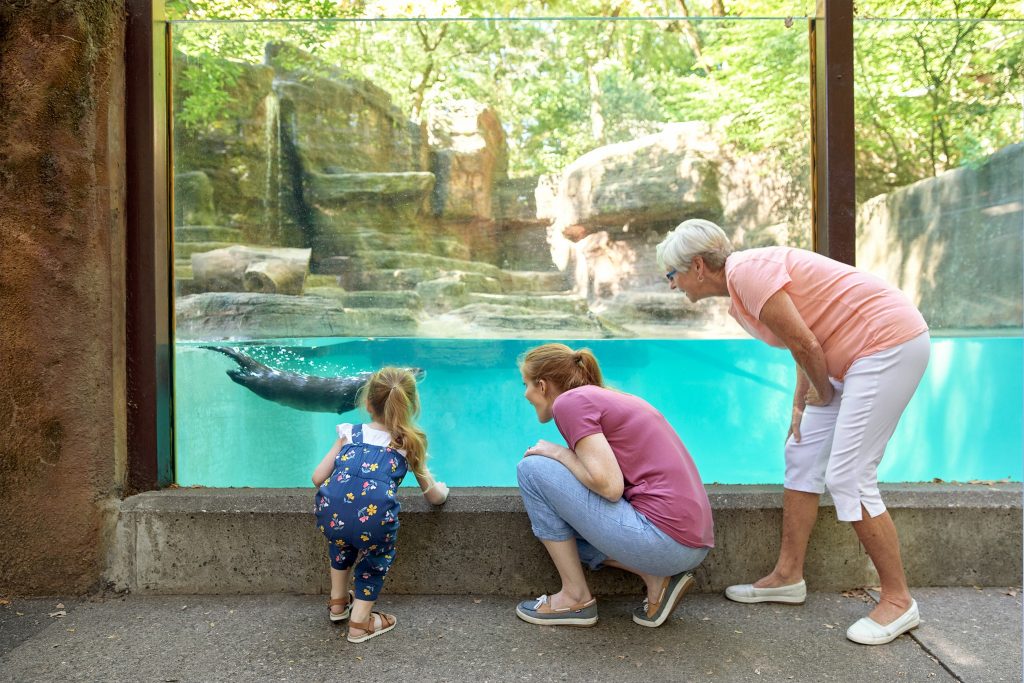 Find more life-size art at John Ball Zoo's temporary exhibit, Washed Ashore. Discover 16 large and colorful sculptures made from trash collected from the ocean – it's a great photo opportunity and learning lesson for kids as they explore the grounds and visit animals.
It's non-stop family fun at Deer Track Junction. They have it all – a petting farm, car safari, adventure playgrounds, sand pits, animal feedings, and more. The kids will spend so much time running around, they'll have no problem falling asleep at bedtime.
---
A few more things….
If you want to turn your day trip into an overnight stay, check out Embassy Suites – Downtown. The Hilton property is PERFECT. It's located along the river with beautiful views of the city – AND ArtPrize – and a short, scenic 20 minute walk to the Grand Rapids Public Museum (designed with kids in mind) and Grand Rapids Children Museum.  The rooms are large, there's an indoor pool, complimentary family-friendly happy hour and a quality complimentary breakfast in the morning.
There are a lot of restaurants in Grand Rapids but here are our favorite options for the family.

Photo credit: Facebook