Start planning a weekend full of family fun with the top kid-friendly things to do in Metro Detroit this weekend!
HAVE FUN: Top Things to do with Kids Over the Thanksgiving Weekend
MAKE PLANS: Get tickets to Detroit Symphony Orchestra's Holiday Shows
DO SOMETHING NEW: Find Igloo Dining In Metro Detroit
When: Friday & Saturday, 5pm to 10:30pm and Sunday, 5pm to 9pm
Where: Detroit Zoo, Royal Oak
With more than five million LED lights illuminating trees, buildings and over 500 festive displays, your kids will love Wild Lights at the Detroit Zoo. New this year you can immerse yourself in a childhood wonderland with life-sized sculptures in Toyland that are perfect for family photo-ops.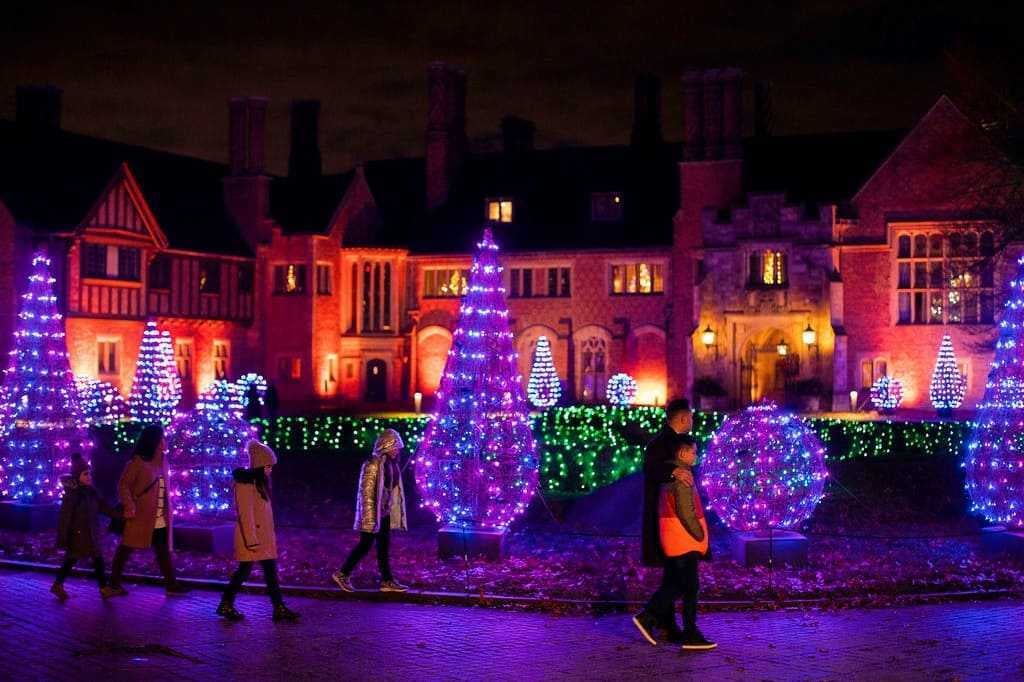 When: Friday & Saturday, 5:30pm to 8:30pm and Sunday, 5:30pm to 7:30pm
Where: Meadow Brook Hall, Rochester
Winter Wonder Lights is a self-guided outdoor event featuring unique light displays across the grounds of Meadow Brook Estate. The tour includes the option to tour part of the decorated interior. There will be seasonal and specialty drinks, selfie stations, bonfires and so much more!
FREE Santa Visits @ The Henry Ford
When: Friday – Sunday, 9:30am to 3pm
Where: The Henry Ford Museum, Dearborn
Santa will be at The Henry Ford Museum for this weekend only. Visits are free with admission. Note that Santa will take a break from 12pm to 1pm ecah day.
Grosse Pointe Santa Claus Parade
When: Friday @ 10am
Where: Downtown Grosse Pointe
Parade will go from Kercheval Avenue from Lewiston in GP Farms to Cadieux in GP City.
When: Friday, 10am to 5pm
Where: Indian Springs Environmental Discovery Center, White Lake
Enjoy the festively decorated Discovery Center featuring holiday trees and lights, the "underwater snow globe", and more. Bring your camera to take a unique holiday photo! Admission is free with a Huron-Clinton Metropark pass.
Holiday Extravaganza @ Blake Farms
When: Friday – Sunday, 10am to 5pm
Where: Blake Farms, Armada
Explore unique finds from local artisans, pick out the perfect Christmas tree, and don't forget to take home fresh evergreen wreaths, porch pots, and delightful decor for your home. Upgrade your visit with a Santa Experience or family dining in an igloo.
When: Friday & Saturday, 10am to 7pm and Sunday, 10am to 4pm
Where: Ford Center of Performing Arts, Dearborn
Support Children's Hospital of Michigan Foundation with a $5 ticket for family fun. Check out the decorated trees, watch the model trains, share your wish list with Santa and more.
When: Friday, 11am to 3pm
Where: Cranbrook Institute of Science, Bloomfield Hills
Skip the Black Friday madness and head over to the museum for a day FULL of STEAM activities! Learn all about space and celestial objects through hands-on activities, experiment with robotics, and even practice turkey calls in honor of Thanksgiving! Activities are FREE with the purchase of museum admission/included with membership.
When: Friday & Saturday, 11am to 10pm and Sunday, 11am to 8pm
Where: Downtown Detroit
The Monroe Street Midway is a FREE winter activation in downtown Detroit. Go down the artic slide, play a round of puck-putt and hang out on the LED playground. For a fee you can ride the bumper cars and play at the arcade. on Fridays from 4pm to 7pm you'll find the Grinch. Princess Poppy will hang out Saturdays and Sundays from 1pm to 4pm. On Saturdays from 11am to 1pm you can also enjoy free kid crafts.
Canterbury Holiday Wonderland Walk Through
When: Friday, 11am to 7:30pm, Saturday, 10am to 7:30pm and Sunday, 11am to 4:30pm
Where: Oakland Mall, Troy
This new interactive walk-through experience will leave you mesmerized as you go room to room and meet the gingerbread man in Candyland, sing a song with Buddy the elf, visit the abominable snowman in his winter Wonderland, and of course, share your Christmas wishes with Santa Claus!
When: Friday, 4pm to 8pm; Saturday & Sunday, 2pm to 8pm
Where: 3240 Ferris Ave, Lincoln Park
Fantasyland is a Downriver tradition since 1964. Explore two stories of whimsical, engaging Christmas stations and visit with Santa.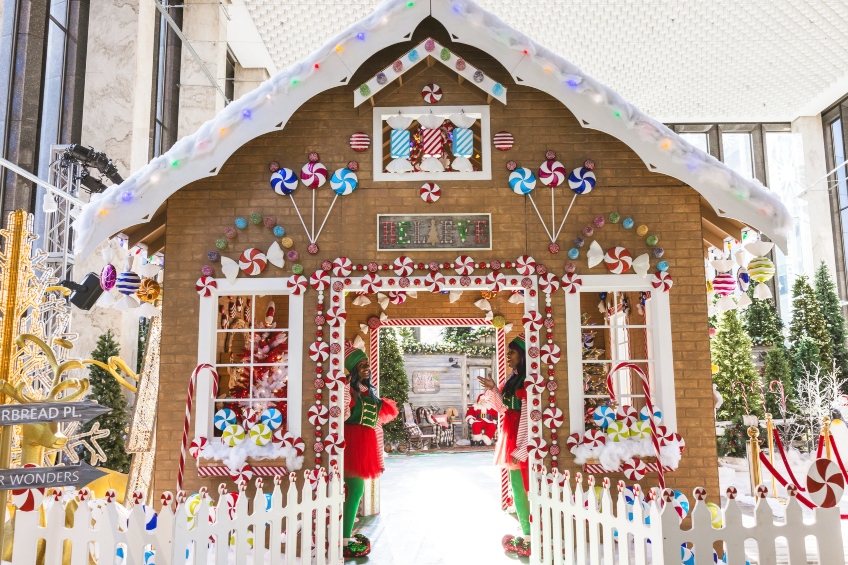 FREE Santa Visits @ 1001 Woodward
When: Friday, 4pm to 8pm; Saturday & Sunday, 12pm to 4pm
Where: 1001 Woodward, Detroit
Stop by Winter Wonders for a whimsical visit with Santa (the space is wheel chair accessible). Bring a letter or write a wish list on-site to leave in the the mailbox.
When: Friday – Sunday, 6pm to 9pm
Where: Ford House, Grosse Pointe Shores
"Home for the Holidays at Ford House" is a new winter experience where visitors will enjoy a brilliantly lit evening walk throughout the historic estate, marveling at the glittering white lights sparkling all around. Additionally, guests will be able to explore the first floor of the Main Residence and marvel at its understated elegance, a look inspired by Eleanor Ford's tastes and wishes. Each ticket includes a complimentary hot chocolate.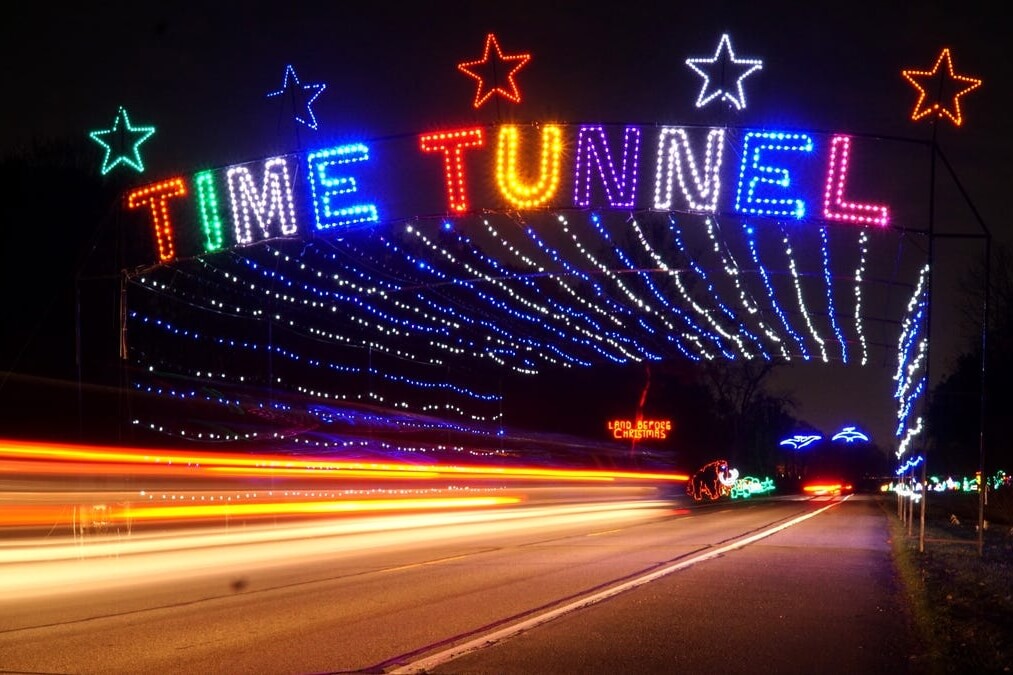 When: Friday – Sunday, 6pm to 10pm
Where: Nankin Mills, Westland
The 4.5 mile holiday display along Hines Drive is a metro Detroit tradition and it's only $5 per car!
When: Friday, 5:30pm to 7:30pm
Where: Kellogg Park, Plymouth
Escorted by a fire truck, Santa will visit 10 different City parks, including Kellogg Park in the heart of Downtown Plymouth. City vehicles will join the parade and hold a short tree lighting ceremony at each of the parks Santa visits, including lighting the holiday tree in Kellogg Park!
When: Friday, 7pm to 8pm
Where: Downtown Howell
Enjoy local dining and shopping, meet Santa and his reindeer and watch one of the longest running holiday parades in the area!
When: Friday & Saturday, 7:30pm; Satuday, 2pm and Sunday, 1pm to 6:30pm
Where: Meadow Brook Hall, Rochester
Based on the beloved film, watch everyone's favorite Scottish nanny in the hysterical and heartfelt story of an out-of-work actor who will do anything for his kids.
When: Saturday @ 10am
Where: Garden City
Balloons, bands, grand marshals, scout groups, floats, marchers and more travel down Middlebelt from Garden City High School to Ford Road.
When: Saturday @ 10am
Where: Downtown Milford
The Parade will begin at Commerce and Main. It will go down Main Street to Central Park
When: Saturday @ 2pm
Where: Detroit Insittute of Arts
Wonderspark Puppets' Chicken Soup, Chicken Soup explores the sometimes-tricky situation when two families, and two traditions, come together. Designed for young children from ages 4–8, but fun for all.
When: Saturday, 5pm to 9:30pm; Sunday 5pm to 9:30pm
Where: Glenlore Trails, Commerce
Stroll through over ½ million festive lights, exciting displays, interactive experiences and games, holiday sounds and much more, all throughout the one-mile-long wonderous holiday themed night walk.
Parade of Lights & Tree Lighting
When: Saturday @ 6pm
Where: New Haven
The parade route will be: Division, Havenridge, Clark and Main Street. The parade will end at Fountain Park where we will have our Annual Tree Lighting!
When: Sunday @ 5pm
Where: Putnam Township Square, Pinckney
Welcome Santa to town square to light up Pinckney for the holiday season and marvel at the Christmas Tree Trail – with over 30 decorated Christmas Trees.
---
Here are more ideas for the weekend!
MUSEUMS
VISIT THE PLAYGROUND
INDOOR PLAY
Find more family events on our Event Calendar
Photo credit: Wild Lights