If you have a dino lover at home, we have exciting news. There are three NEW places to bring them for pre-historic fun! From limited time adventures to year-round fun. Here are the places to visit in metro Detroit.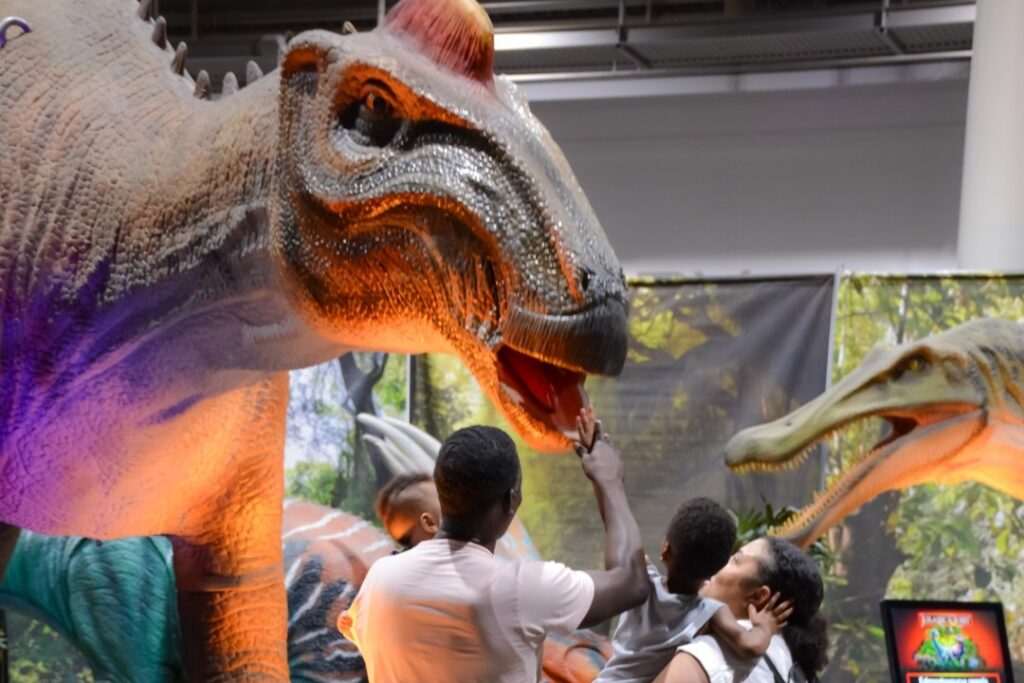 Bring your kids to see more than 80 dinosaurs on display, explore the fossil pit, go on dinosaur rides, hop around bounce houses and more. Jurassic Quest is a one weekend event from Friday, October 13th to Sunday, October 15th. Exhibition hours will be Friday 12pm to 8pm, Saturday 9am to 8pm and Sunday from 9am to 7pm. Tickets are $22 per person and a kids unlimited ride package is available for $36.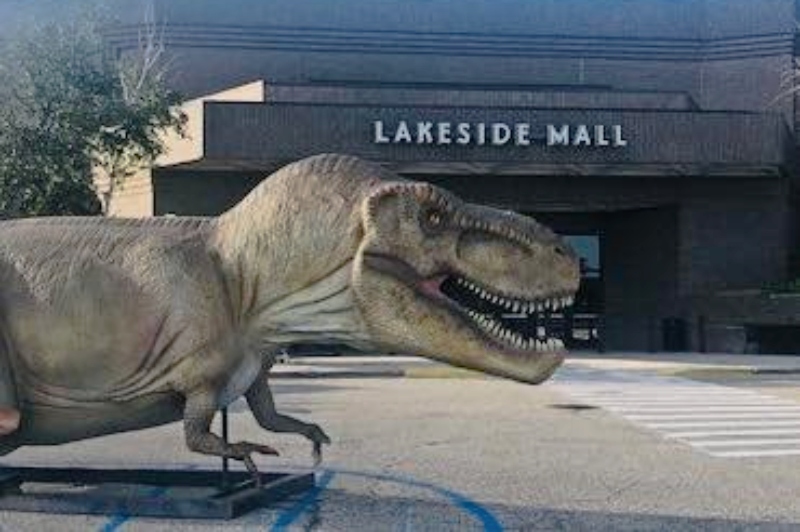 Dinosaurs have taken over Lakeside Mall! Witness over 250 lifelike animatronic creatures, including 70 true-to-lifesize dinosaurs, giant robotic insects, talking trees, and ultra-realistic safari animals. Animatronic Adventures runs from September 23rd to October 8th. The exhibit is open Saturdays and Sunday. A family 4-pack is only $60!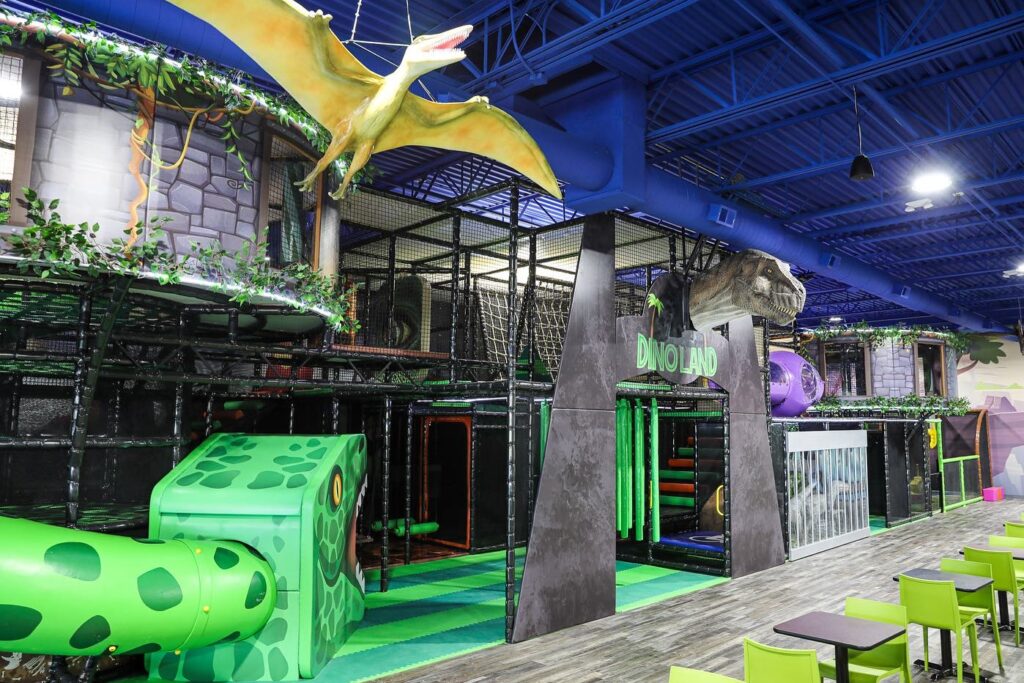 The new Dinoland location features a 5000 sq ft playscape with multiple levels to climb through, a ninja course, zip-lines, wave slides, and a dedicated toddler play area. The dinosaur themed play cafe has the the pre-historic figures featured in multiple ways, including features to ride on and animatronic ones to watch! Dinoland is open daily from 11am to 7pm. Admission is $13 for kids ages 2 and up, $8 for ages 12-23 months, adults and infants under 12 months are free.
More places to take your dinosaur lover in metro Detroit
Plan a trip to Grand Rapids and watch Jurassic World Live at Van Andel Arena on October 21st or 22nd.
Photo credit: Facebook